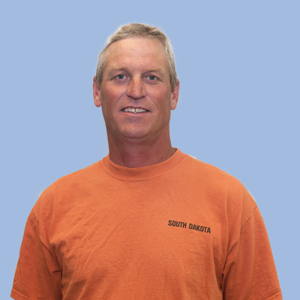 Scott grew up in New Ulm and went on to spend nearly 20 years in construction in both the New Ulm and Owatonna areas. While working in the residential contracting business exposed Scott to all aspects of construction, Scott's own specialty was precision finish carpentry for high-end homes.
Having spent many years doing construction in the area, Scott got to know many of the subcontractors he now manages in the field. He is well-respected and has a reputation for being organized and managing the construction schedule very well.
Scott lives in Owatonna and, when he isn't at work, he enjoys watching his daughter's sporting events, coaching her softball team, hunting, and fishing.