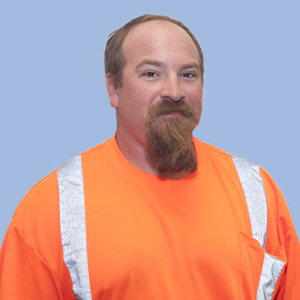 Nick grew up in Northfield and became a mechanic by trade. Transmissions were his specialty and there was hardly a car or truck model that he hadn't worked on, including commercial trucks and semis.
Coming to Mohs Contracting has given Nick the opportunity to work with a different kind of equipment. When the need arose to have a crane in-house, Nick jumped at the chance and earned his Certified Crane Operator's license.
When he isn't behind the controls of the crane or tuning up a piece of equipment, Nick enjoys riding his snow mobile, ATV, and dirt bike – Nick will ride anything with a motor. He lives in Dundas with his two children.