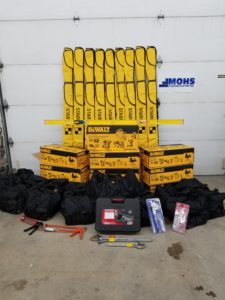 Bringing in the New Year with new tools for all our Superintendents!
We are equipping our staff with all the basic important tools they need while out in the field to get things done.
Making sure our field staff has all the equipment and tools they need will not only benefit us as a company but also our customer!
**Project Update**
We have several projects that will be wrapping up in the next couple months. Includes Ace Hardware, Noble RV – Oronoco, Our Savior's Lutheran Church and Lewsiton Senior Care.
We're ready for Spring!