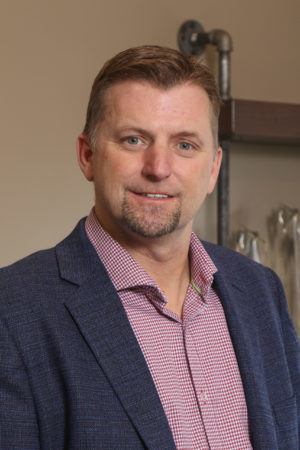 Scott Mohs is president of Mohs Contracting and provides more than 25 years of construction experience. He began his career in the trades, working with a few friends before moving into a project manager role with Amcon Construction. He then formed Mohs Construction Company which is now Mohs Contracting. In addition, Scott has also started Mohs Homes for the residential market. His role is to provide support and guidance for his staff and has a diverse and extensive expertise ranging from large housing complexes to commercial, municipal, education and healthcare work.
Scott is a graduate of Minnesota State University, Mankato with a degree in Construction Management. The construction industry is fast paced and he finds it very rewarding to see what you have accomplished and built. Currently, Scott serves as a board member of West Bank and of the Owatonna Chamber of Commerce. He has also dedicated his time to the Clay Target Team. He is also an active member of early morning Rotary in Owatonna.
In his spare time, Scott enjoys spending time with his wife, Jolayne and three boys—Jake, Luke and Quinn—chasing them around with hockey, football, lacrosse and hunting. He also enjoys golfing and boating.