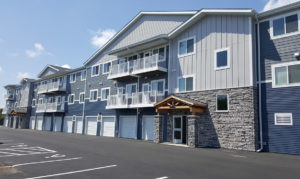 At the beginning of the month, we finished up the Park Place Apartment project here in Owatonna.
These apartments units offer several different layouts and are ready to move it.
While finishing one project, we started gearing up for our next project, Ace Hardware.
Our first step on this project was to demo the existing building, once the Arnold Hotel.